CONSULMAR has been providing marine services for more than 60 years. In May 2017 we inaugurated our office in GUINEA-BISSAU; offering transport of passengers and cargo by sea around the country.
CONSULMAR has a network of offices throughout Spain and Morroco through which we provide port services including Port Agency work, together with all types of operations with work boats.
Since being established in Spain in 1956 CONSULMAR has been recognised as an extemely reputable organisation with their large fleet of work boats providing ship services for owners 24 hours a day.
CONSULMAR BISSAU provide four vessels for the speedy and safe transport of passengers and merchandise from BISSAU to all main port destinations on the Archipelago of Bijagós
The CONSULMAR BISSAU team.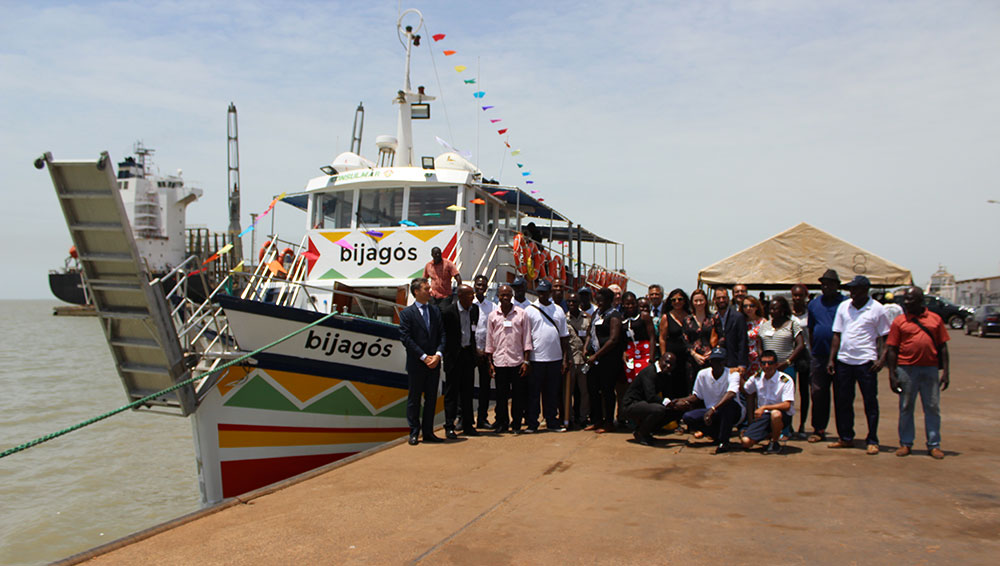 Our website www.consulmar.es will provide full information.